Well,
We went to see the Dr. this am (who, by the way I LOVE!!! she is just wonderful!). She has scheduled my induction for July 8, 0600...if he doesn't come on his own before then, and as long as my blood pressure continues to cooperate. We will be 39 weeks that day. So say some prayers!
Since Jonah is coming soon I thought I would remind myself, and everyone else...how tiny they really are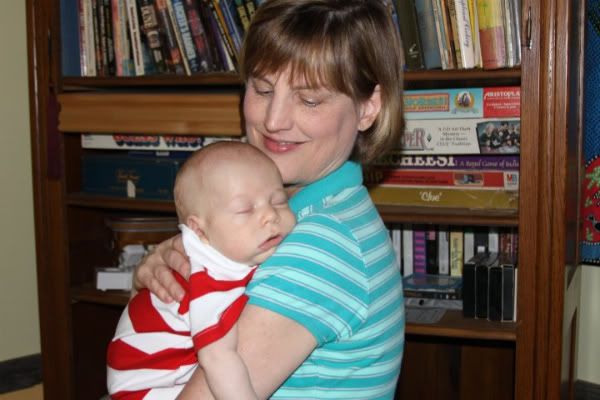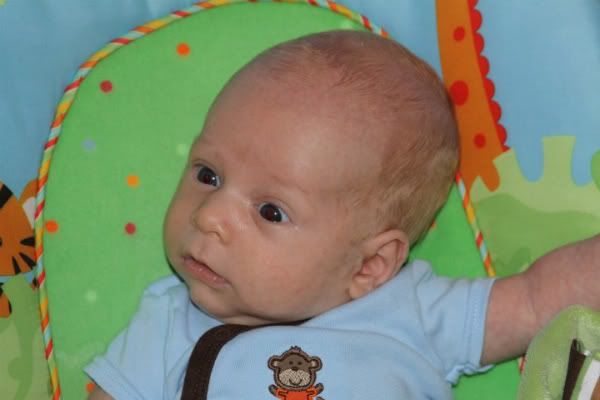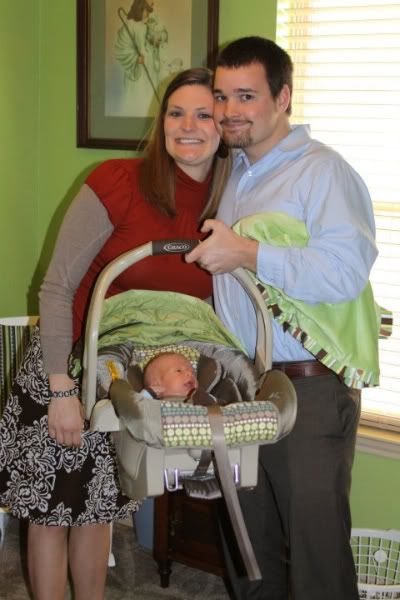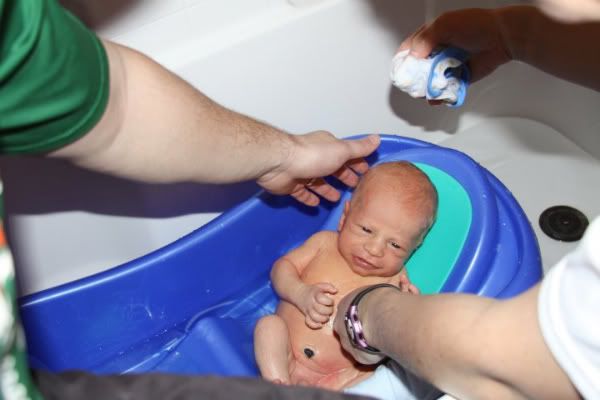 Yes, we are excited...nervous, but excited! I would be lying if i said I wasn't worried. Worried about the delivery, worried about the baby, worried about being able to be a good mom to TWO precious blessings, worried about being a good wife too...BUT I have to remind myself that God would not have given us this miracle without the help, support, love, and ability to care for it!
On another note, well maybe not so "other", I just finished reading "The Handbook for Catholic Moms" by Lisa M. Hendey...great read and I will share a few likes:
-She discussed how we often say "look what
your
son has done" or think "wait until your father gets home". (*side note, the author this book is married to and ER MD, and they were married through residency etc...so I guess I feel some sort of connection here...) Her husband explained to her that his time with his children was so limited and he didn't want to walk in the door and immediately discipline his baby. He wanted to get down on the floor and play, do anything to light up the eyes and smile his precious boy...I have to remember this too! Not that I will be the only "bad guy" but just not to save it all up for Darryl.
-Blessed Mother Teresa "It is not the magnitude of our actions but the amount of love that is put into them that matters." She reminds us that this is the attitude we need when there is ANOTHER pile of laundry, or dishes, or ANOTHER meal to cook etc...
"We all want to know that we are doing a good job. In a mother's work, however, there are no performance appraisals or merit pay increases. We're in it for the long haul, and its likely that we will not see for many years the end result of all our efforts." So as I do each of these things I try to remember to pray, pray in Thanksgiving that we have a precious family to clothe, that we have mouths to feed and food to feed them, as I am ironing Darryl's work clothes I pray for him, that he will listen to God's call and follow it, that he will have the strength he needs to guide our family and as I am picking up Caleb's toys, or cleaning his high chair AGAIN, I pray that God will keep him safe and hold him in his loving arms, that Caleb will learn to love Christ, and be an example to others, and THROUGHOUT the day, I pray that God will give me strength and grace to do all he has called me to do!
I can't go into everything I learned in this book...just read it!
But I will leave you with a request...please pray for me! I learned many new patron saints from the book pick one (or 2 ;-) of the following who are patron saints of pregnant women, mothers, infants & babies...
*St. Anne (mothers, housewives, pregnant women, women in labor)
*St. Anthony of Padua (pregnant women)
*St. Brigid of Ireland (infants & babies)
*St. Elizabeth (expectant mothers, pregnant women)
*St. Gerard Majella (pregnant women, pro-life movement, unborn children)
*St. Gianna Beretta Molla (pregnant women)
Sorry for the long post!
Blessings,
M